Adjustable Dial Vision Lens
for Instant 20/20 Vision Without Prescription
Flex Vision is a sleek & stylish pair of glasses for with adjustable focus to see in far or near distances anytime, anywhere!
Order Now & Get 60% Off


Wide Range

Shockproof Feature

Everyday Activities

Functional Design

Adjustable Magnification
Meet Flex Vision
What's Inside & Outside | The Tech Specs
The Flex Vision Adjustable Glasses has a dial on the side of the glasses so you can adjust to your needs depending if you want to see what is in the distance or what is near you.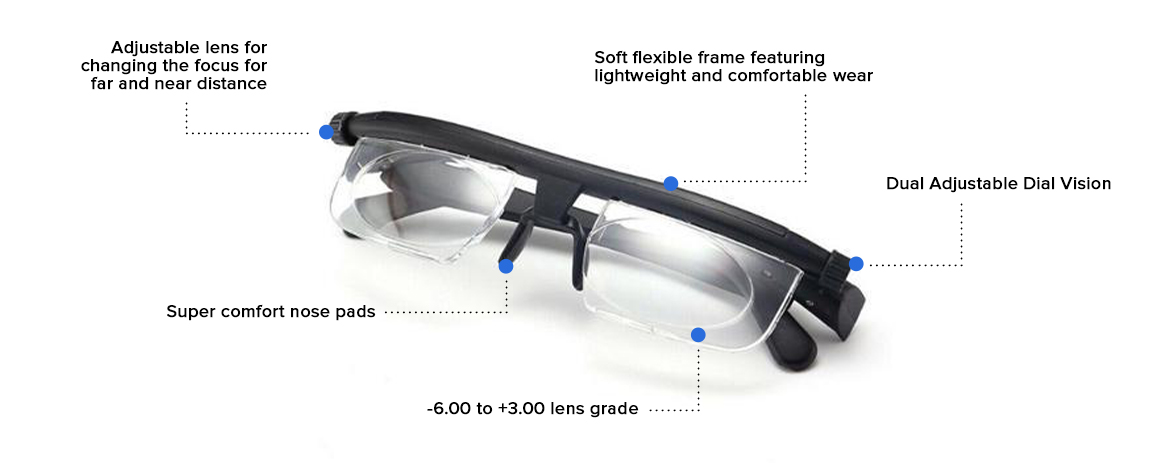 Intelligent Features
Discover wide-range of features that make the Flex Vision Adjustable Glasses function right out of the box with zero effort to help you see with full clarity.
Complete Control
with Dial Vision

You can now get clear vision and focus without any prescription. Using the dial on the side of the glasses, you can change its focus to your comfortability.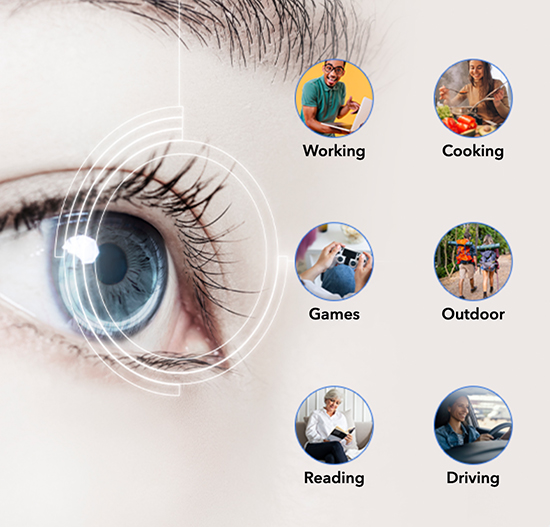 For Near or
Far-Sightedness

Developed by top optical scientists, our sliding lens technology lets you see up close, into the distance and all around you, with an incredible adjustment of between -6 and +3 Diopters. In two quick, simple steps, simply adjust each eye's dial until the included eye chart comes into focus and you're done.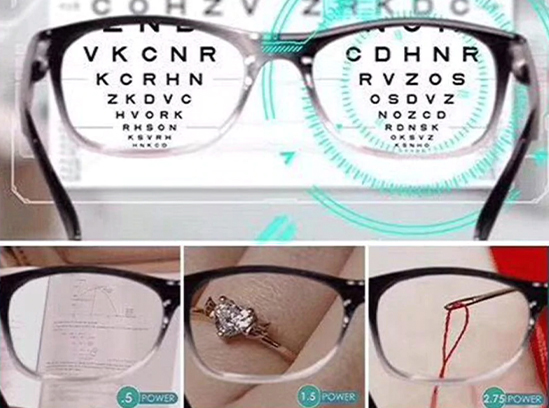 Ergonomic Design
One Size Fits All

The lens is made of durable acrylic materials. The design is both suitable for men and women. Very lightweight and comfortable when worn. Will not leave any marks in the nose bridge.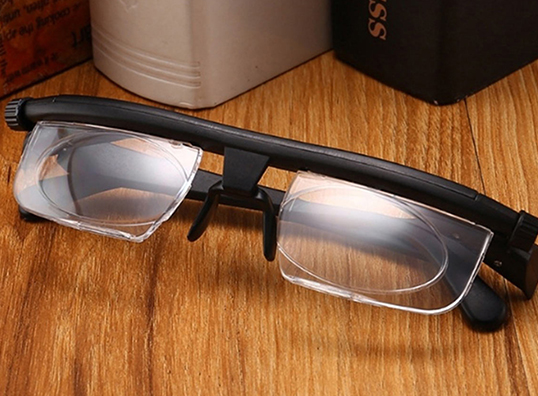 One Pair
For Any Task

There's nothing more annoying than having to carry around 3 pairs of glasses – for reading, driving and TV. With our cutting-edge optical technology, now you can carry one pair, and still get it all done.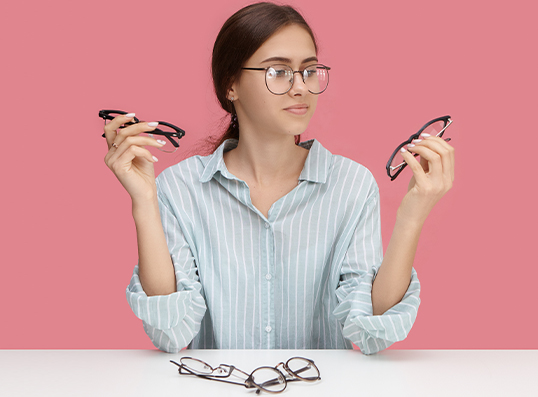 Additional Features

Lightweight & Durable

Waterproof & Travel Friendly

Stylish & Fashionable
On-The-Go Glasses
Use It Anytime, Anywhere
The lightweight, portable & ergonomic Flex Vision Adjustable Glasses lets you enjoy 20/20 clarity no matter where you are & what you are doing!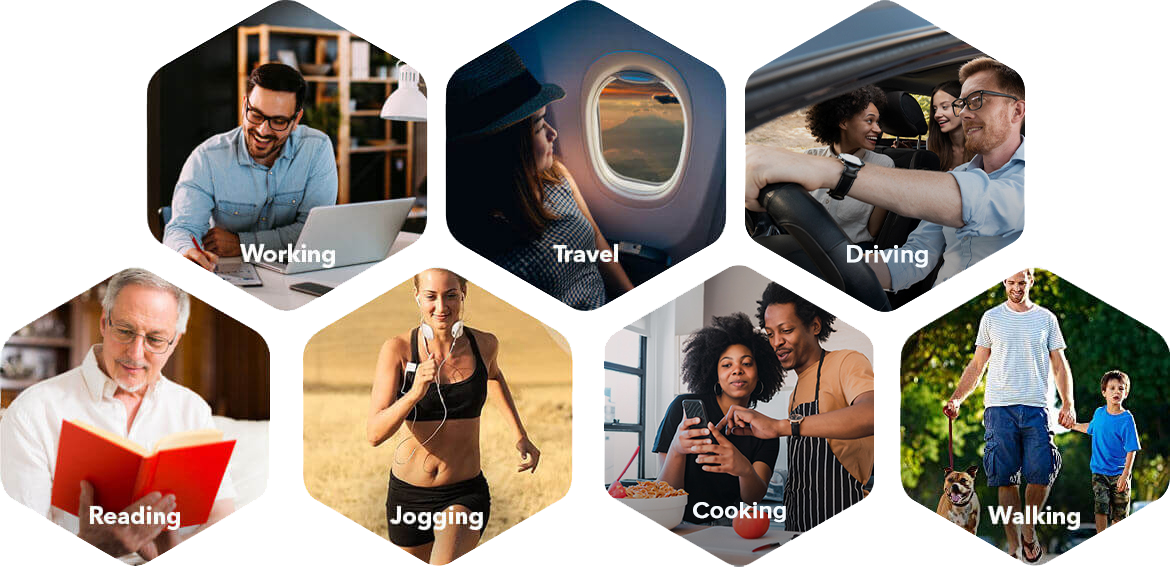 What Our Users Have To Say
Customer Reviews
Ken S.
New York, NY
Amazing quality & features!
"My vision is quite different between the right and left eyes. Prescription glasses do ok for distance but readers are not as good. These made a big difference after fiddling with the adjusting screws. Eye strain doesn't happen. Very in genius product."
---
Amy G.
Los Angeles, CA
Great value and works well!
"These do the job for me. My left eye only needed a little help (about +0.5). My right eye needed medium help (about +2.5 or +3). I dialed these glasses in and now I can read the labels on my wife's vitamin bottles and other curved, hard to read containers."
---
Daniel J.
Dallas, TX
Much better than drug store glasses!
"Amazing!! My husband needs different specs for distance and near and yet another for working on plumbing and electrical projects and yet another for playing the piano. These work amazing, he can adjust them to what he is doing."